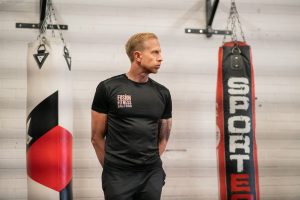 Essentially we deliver all the trimmings of 121 Personal Training (And much more) but at a lesser cost. How? Because you'll be in a group of no more than 6.
Fusion Fitness delivers an exercise approach which is the fusion of many forms of training which I have personally experienced over the years including, Olympic Lifting, Body Building, Triathlon, MMA, Boxing, Cross fit, and distance running.
WE RUN CONTINOUS 6 WEEK PROGRESSIVE TRAINING PLANS which will guarantee results.
You will learn a variety of exercises whilst being coached to perform them well.
WHO IS FUSION FITNESS FOR?
👍Are you lacking motivation?
👍Bored of the same exercise? 👍Getting nowhere fast? 👍Would like to learn more? 👍Feeling the same as last year? 👍Happy training in a group? 👍Want Value For Money? 👍Like 121 PT but too expensive? 👍Enjoy social events? 👍Like to meet new people? 👍Sustainable application. 👍Help with accountability. 👍To understand diet.
Any exercise session should be fun, engaging and very importantly results driven. And what i see nowadays are the same sessions repeated again and again. Fusion Fitness eradicates this concept.
.
I have worked in and been around Gyms/Fitness facilities for over 20 yrs. Our aim is to meet your fitness goals within the comfort of our fully equipped Studio.
We teach simple techniques, underpinning dietary and fitness information, which will lay the foundations for the future of your well being, health goals and ambitions.
SHOW US COMMITMENT AND WEI'LL SHOW YOU RESULTS
INSTAGRAM – Fusionfitnesssalford / FACEBOOK – Fusionfitness-salford
TO ARRANGE THE INTRO OFFER (£12.00 FOR 3 SESSIONS) SEE 'INTRO' ON MENU BAR.